Where the fuck is my motorcycle?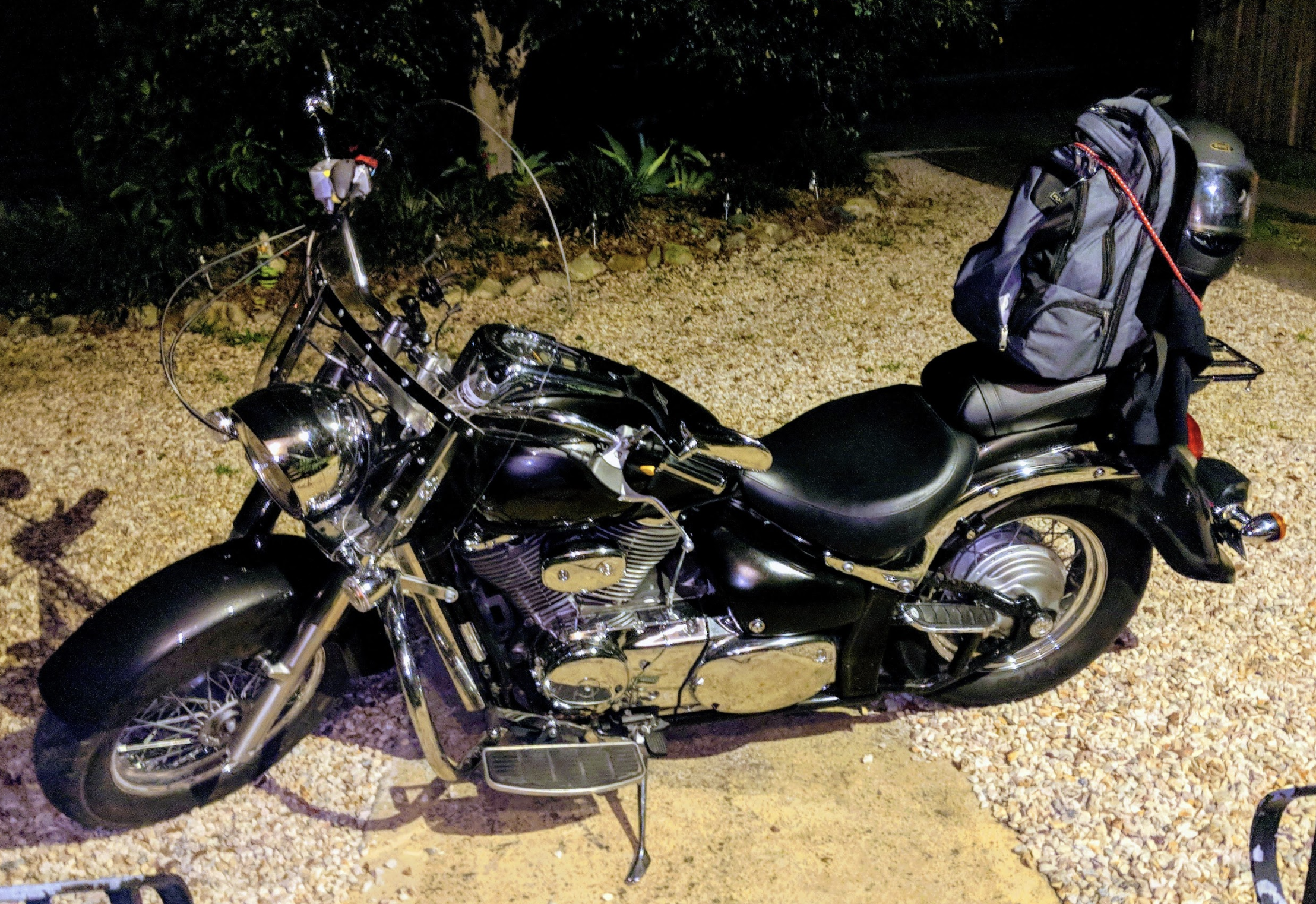 So, my beloved motorcycle (shown above) has been in the shop for repairs after a neighbour backed into it for almost two months now.
I've never had any problems like this before with anything. I really think the dealer in question needs to up their customer service game!
Timeline
| Date | What Happened |
| --- | --- |
| 2019-07-02 | Dropped my motorcycle in to be looked at. Ask that they document the damage for insurance purposes and get back to me with a quote. |
| 2019-07-03 | Received an email from dealer asking for them to proceed with the work, except for the tank in case NRMA doesn't come to the party. Mentioned that I'd be out of town for weeks. |
| 2019-07-04 | Leave for the Blue Mountains, to help my mother out as she convalesces having just undergone surgery. |
| 2019-07-24 | Returned from the Blue Mountains, find out that that the bike has not even been looked at in this time. Am told parts need to be paid up-front. Fine. Paid. I advise a pink slip is required. |
| - | In between these two dates I would call and enquire as to the status of things, being told that there was a delay for this part or that part, or the pink slip is being done soon, etc. |
| 2019-08-15 | Advised that repairs are complete however the Pink Slip has failed due to tyre wear. Ask that replacement tyres be ordered and fitted. |
| 2019-08-19 | Call in out tyres will not be in until Thursday, explain that a Blue Slip would then be required - ask them to check other stores for the tyres |
| 2019-08-21 | Find that the tyres have been fitted, and they try to squeeze the Pink Slip through, however Service NSW is already demanding a Blue Slip. I ask for a Blue Slip. |
| 2019-08-26 | Receive a text message advising that my bike is ready to be picked up. After calling the dealership to enquire as to what repairs came out to be, find out that the Blue Slip had not been done.. |
| 2019-08-27 | Call back to confirm everything is good to go, to find that the Blue Slip had been failed because of exhaust noise levels, despite no modifications being done to the exhaust. |
| 2019-08-28 | Found out that insurance assessors have yet to receive any information about the repairs, call to ask for a copy of email sent to assessors.. cannot be found |
| 2019-08-29 | Am told that information has now been sent to insurance assessors but the bike can be picked up |
At this point, I am waiting for insurance to cover all remaining costs. Slightly concerned that the shop has not actually sent information to assessors, and if I pay for all repairs before that is resolved they never well.
---